Le Méridien has created unique partnerships to provide guests with access to contemporary cultural centers around the world. Explore an inspiring cultural experience nearby select Le Méridien hotels, by presenting the Unlock Art™ pass found in your room. Each room keycard is a work of art itself, created exclusively by
LM100™ members
. Discover
The Pizzuti Collection
who is our proud cultural partner.
During your stay, be sure to visit the acclaimed piece in our lobby
The internationally acclaimed artist KAWS creates colorful canvases full of animated gestures and expression with a smooth, brushless style. KAWS' paintings and sculptures play with familiar characters out of Disney, the Smurfs, and Sponge Bob Squarepants and draw on popular imagery to create powerful and humorous works. His career has evolved from the urban graffiti world, to commercial success with lines of toys and clothing, a float for the Macy's Thanksgiving Day Parade, and an album cover for Kanye West.
Brian Donnally (known as KAWS) was born in Jersey City, New Jersey in 1974 and received his BFA from the School of Visual Arts, New York, NY. KAWS' solo shows include exhibitions at the Pennsylvania Academy of the Fine Arts, Philadelphia, Pennsylvania; High Museum of Art, Atlanta, Georgia; Modern Art Museum of Fort Worth, Texas; and the Aldrich Contemporary Art Museum, Ridgefield, Connecticut, KAWS lives and works in Brooklyn, New York.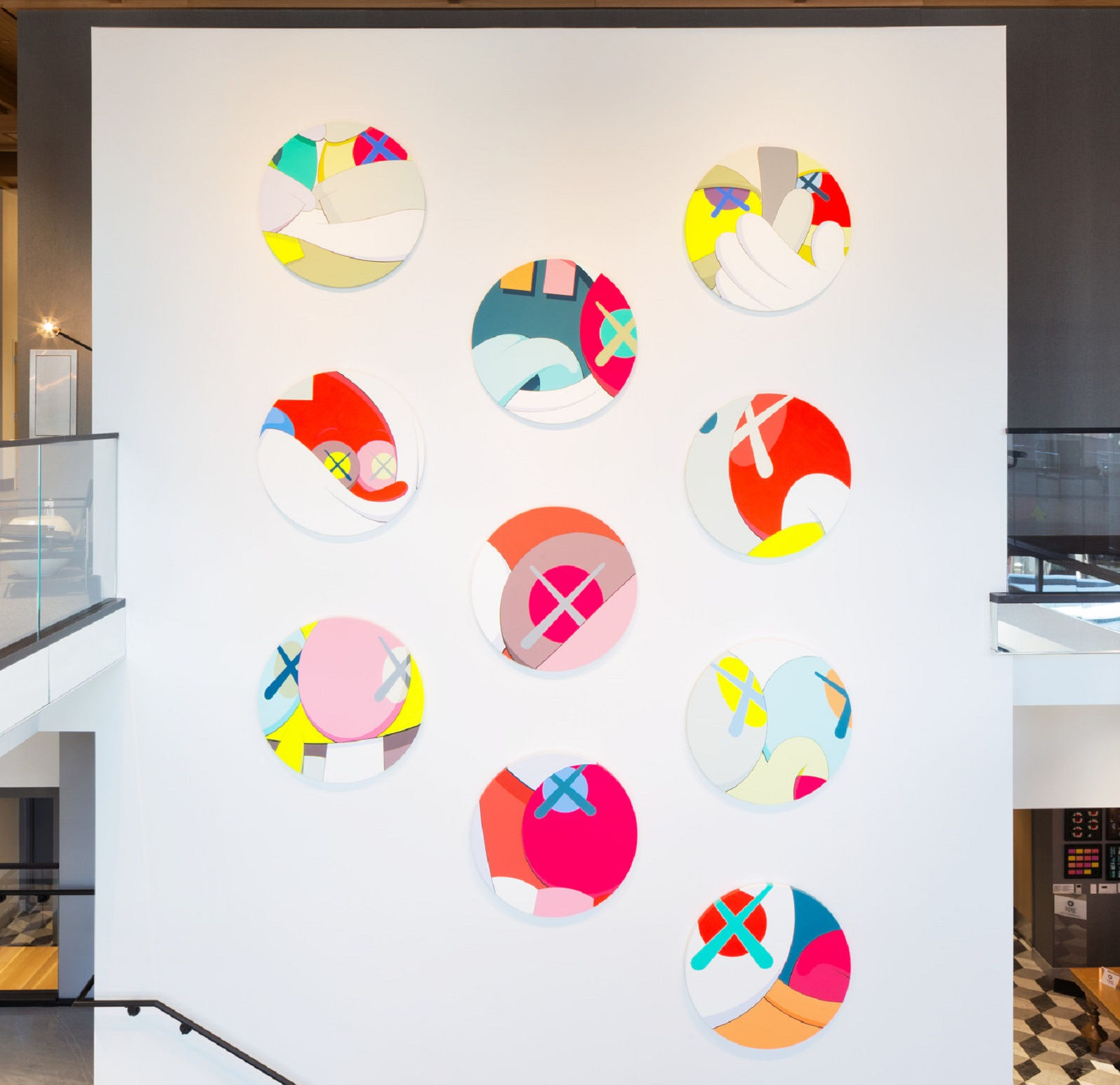 Artist: KAWS
Title: NYT
Date: 2013
Owner: Ron and Ann Pizzuti