We are pleased to be a partner of the Pizzuti Collection on our journey to Unlock Art. Just a short walk from the hotel the gallery space is located at 632 North Park Street and showcases selections from the world renowned Pizzuti Collection. The space features the cherished private collection of Ron and Ann Pizzuti, who have been named previously by ArtNews as one of the top 200 art collectors in the world. The mission of the gallery is to feature contemporary art exhibits that will foster cultural understanding and education exchange.
Adam D. Weinberg
"To the local community and an exciting addition to the national and international art landscape"
From October 28 - November 17, visit and experience a new video piece by artist Ori Gersht in the gallery's Black Box space
Featured Exhibit
Lines/Edges: Frank Stella On Paper
Dates: November 17, 2017 - April 29, 2018
Lines/Edges: Frank Stella on Paper features a range of Stella's experiments on paper including early translations of his Black series and shaped canvases, magnificent color woodcuts and screen prints from the 1980s, and the Moby Dick Deckle Edges, an impressive nine work grouping of large-scale prints from the early 1990s based on Herman Melville's Moby Dick.
Visiting Hours: Wednesday/Friday/Saturday 10:00AM – 5:00PM, Thursday 10:00AM – 8:00PM, Sunday Noon – 5:00PM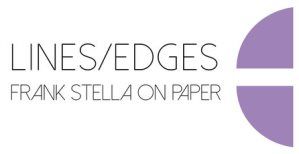 Featured Exhibit
PAIR: Alex Dodge and Glen Baldridge
Dates: November 17, 2017 - April 29, 2018
Pair: Glen Baldridge and Alex Dodge is the inaugural edition of what will be a series of exhibitions juxtaposing two artists from the Pizzuti Collection. Glen Baldridge and Alex Dodge experiment sharply and slyly with materials and technology and over thirty paintings, photographs, prints, and drawings created over the past decade will be on view.
Visiting Hours: Wednesday/Friday/Saturday 10:00AM – 5:00PM, Thursday 10:00AM – 8:00PM, Sunday Noon – 5:00PM