Dialogue, contemplation and interaction are encouraged through distinctive seating arrangements. You will enjoy local culinary offerings and experiences inspired by a coffeehouse environment by day and a wine-inspired setting by night. Le Méridien Hub reflects the brand's creative spirit, through coffeehouse, travel, and art-inspired styling elements. A curated library of books with topics that appeal to the creative guest, and reflect the local culture to also spark conversations.
Please Note: Times, dates & activities are subject to change.
Happy Hour
Enjoy craft cocktails in Soul Bar
Monday - Friday
3:00pm - 6:00pm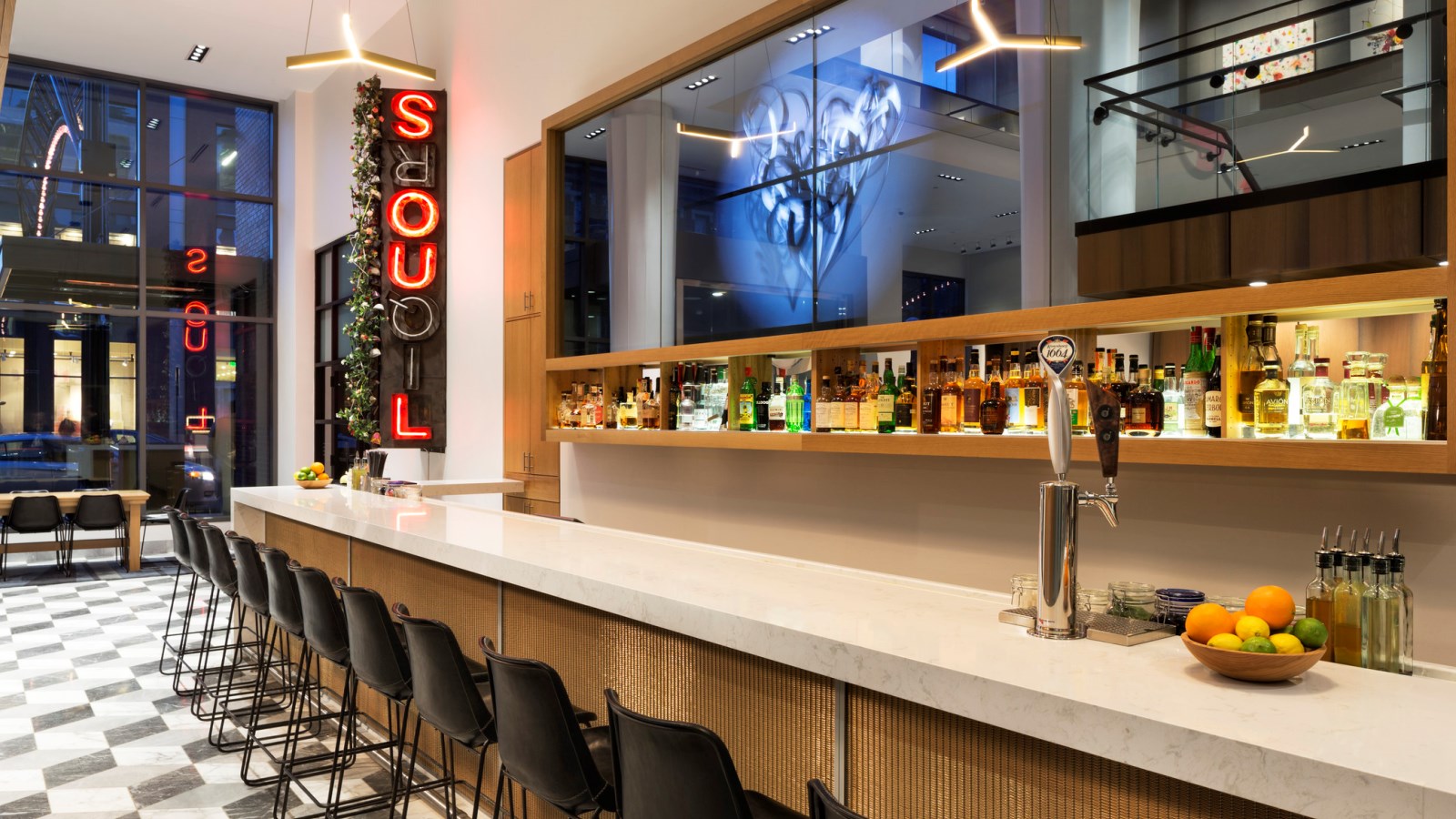 Whiskey on High + Live Music
Each Friday in Soul Bar, we will taste some of the world's most unique "browns" as a part of a rotational series. This experience is paired with a live performance.
Fridays
6:00pm - 11:00pm